423 ~ Don't Stay cumple 10 años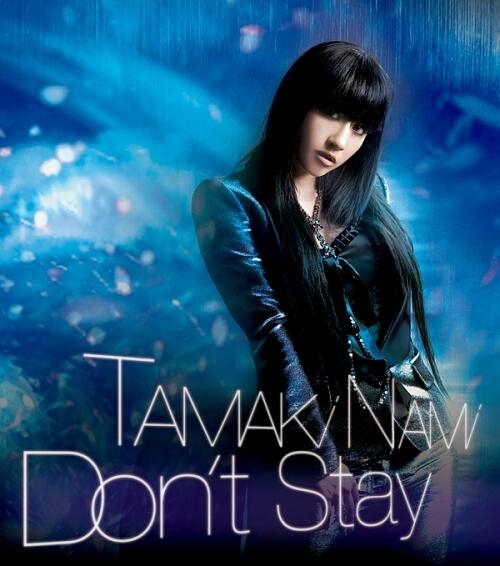 Don't Stay es el 4º álbum de estudio de Nami y se publicó el 23 de abril de 2008, hace hoy 10 años. Este álbum se lanzó el mismo día en el que se cumplían 5 años desde su debut en 2003 y marcó un lanzamiento muy especial en su carrera. También fue su último lanzamiento bajo la discográfica Sony Music Entertainment antes de su traslado a Universal Music. Se lanzó en dos versiones diferentes: edición limitada con DVD y una edición normal solo con CD. En la edición limitada se incluyó: un DVD con los 4 videoclips del álbum, una entrevista especial por su 5º aniversario y un documental de cuando Nami estuvo en Estados Unidos en 2004. Esta edición limitada también incluyó un libreto con 55 fotos. La canción hitchHIKER fue producida por Marty Friedman, Gokigendaze ~Nothing But Something~ se utilizó como tema promocional del álbum junto con su videoclip, fue un dueto junto a KEN del grupo DA PUMP, una cover del mismo grupo del año 1998. Nami escribió las letras de la canción 423, cuyos números simbolizan la fecha de su debut (23/4, 23 de abril).
---
Don't Stay is the fourth album released by Nami. It is her last original work released through Sony Music Entertainment before tranferring to Universal Music. This was released in two different versions: a limited CD+DVD edition and a regular CD only edition. The limited edition comes with: a DVD with four PVs, a 5th anniversary interview, and a documentary of Tamaki when she was in the US. This edition also comes with a 55 page booklet. hitchHIKER was produced by Marty Friedman, Gokigendaze! ~Nothing But Something~ is a cover of DA PUMP's 1998 song of the same name, and Nami herself wrote lyrics for the song 423.
Tracklist
1. Don't Stay -Inst.-
2. visualize
3. Together
4. Brightdown
5. hitchHIKER
6. Speedway
7. Station
8. Promise
9. re-birth
10. ごきげんだぜっ! ~Nothing But Something~ feat. KEN (DA PUMP)
11. EDEN
12. CROSS SEASON -After Graduation Mix-
13. 423
14. MY WAY Reproduction -Original Mix- (Bonus Track)