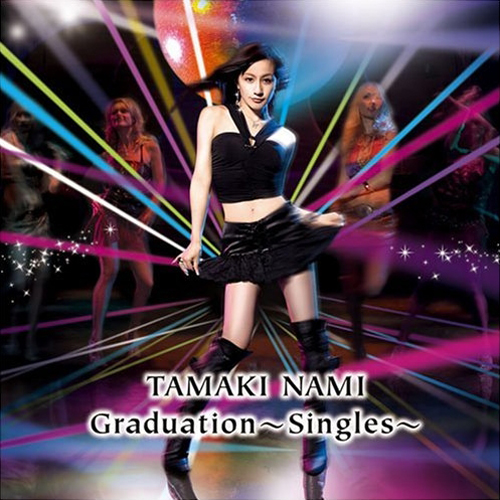 Graduation ~Singles~ es el primer best album de éxitos de Nami, lanzado el 29 de noviembre de 2006, hace hoy 9 años. Este álbum se lanzó 3 años después de su debut, celebrando la graduación de Nami en el instituto en marzo de 2007, fue un regalo que su entonces discográfica Sony Music Japan quiso hacerle como felicitación de sus tres años previos de éxitos y también homenaje por su ya mencionada graduación del instituto. En la edición limitada del álbum venía incluido un book de fotos de toda su trayectoria e imágenes previas a su debut, incluyendo un DVD con sus 12 vídeos musicales publicados hasta la fecha y un vídeo de su audición para Sony Music Japan, el 26 de marzo de 2002 interpretando la canción FULL MOON PRAYER. Este álbum cosechó un gran éxito colocándose en el top 10 de ventas de Oricon y vendiendo más de 70,000 copias. Además también se incluyó en este álbum una canción inédita, titulada 19 GROWING UP -ode to my buddy-.
Tracklist
1. Believe.
2. Realize
3. Prayer
4. Shining Star ☆忘れないから☆
5. 大胆にいきましょう ↑Heart&Soul↑
6. Reason
7. Fortune
8. Heroine
9. Get Wild
10. MY WAY
11. Sunrize
12. Result
13. Sanctuary
14. GROWING UP -ode to my buddy-.