Graduation ~Singles~ turns 15 years old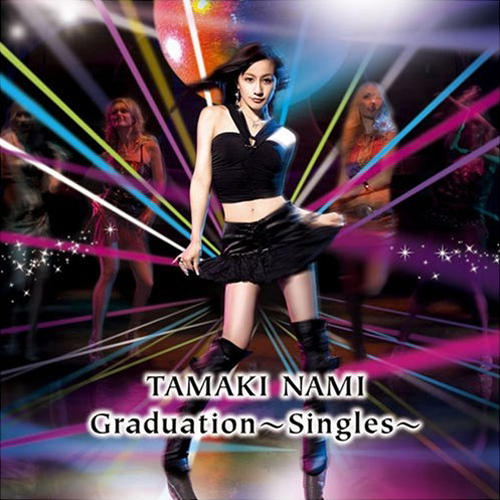 Graduation ~Singles~ is Nami's 1st best album and it was released on November 29, 2006. It was released to celebrate her graduation from high school in March of 2007. This was released in two different versions: a limited CD+DVD editon and a regular CD only edition. The limited edition comes with a DVD of all of her PVs made prior to this release, and a live performance on March 26th, 2002 of a cover of CORE OF SOUL's 2001 single "FULL MOON PRAYER", which was during the Sony Music Entertainment auditions. This edition also came with a bonus track that was originally on the tribute album "14 Princess ~PRINCESS PRINCESS CHILDREN~" three months prior, and a 40 page Nami Tamaki history book. This was simultaneously released in Japan, Korea, Taiwan, and Hong Kong.
---
Graduation ~Singles~ es el primer álbum recopilatorio de grandes éxitos de Nami, se publicó el 29 de noviembre de 2006, hace 15 años. Se publicó para celebrar la graduación de Nami en el instituto en marzo de 2007. Salió en dos ediciones, una con CD único y otra con DVD incluido. En el DVD se incluyeron todos los vídeos musicales de Nami publicados hasta la fecha, así como su actuación de FULL MOON PRAYER en la audición de Sony Music Japan a la que se presentó el 26 de marzo de 2002. También se incluyó en la edición limitada del álbum la canción inédita 19 GROWING UP -ode to my buddy-, también con un libreto de 40 páginas sobre toda la trayectoria de Nami desde su debut. También se publicó al mismo tiempo en Corea, Taiwán y Hong Kong.
Tracklist
1. Believe
2. Realize
3. Prayer
4. Shining Star ☆忘れないから☆
5. 大胆にいきましょう ↑Heart&Soul↑
6. Reason
7. Fortune
8. Heroine
9. Get Wild
10. MY WAY
11. Sunrize
12. Result
13. Sanctuary
14. 19 GROWING UP -ode to my buddy-