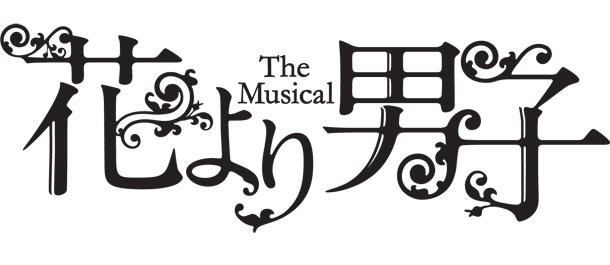 ¡Nami actuará en la versión musical de Hana Yori Dango!
Hana Yori Dango (花より男子) nació como manga en el año 1992, posteriormente pasó a versión anime en 1996 y finalmente llegó a las pantallas en versión dorama en el año 2005. Como dorama contó con dos temporadas y una película final, la segunda temporada se emitió en el año 2007 y la película en el año 2008. Famosos actores formaron parte de este éxito en toda Asia como Mao Inoue, Jun Matsumoto, Shun Oguri y Shota Matsuda entre otros. Además de Japón, este dorama tuvo sus correspondientes versiones en Corea, Taiwán, Filipinas, China y Estados Unidos, en todos los países batiendo un récord de audiencia.
Hana Yori Dango es la producción más cara de Asia hasta día de hoy. También es el dorama que más ganancias ha producido.
Por primera vez, Hana Yori Dango se presentará en versión musical a partir del 5 de enero del próximo año en el escenario de los teatros de Tokyo, Fukuoka, Nagoya y Osaka.
Nami formará parte de la larga lista de reparto de este musical, el cual será el 14º de su carrera, interpretando el papel de Yuriko Asai, uno de los personajes principales.
Nami is going to perform in the musical version of Hana Yori Dango!
Hana Yori Dango (花より男子) was born as a manga in 1992, subsequently became an anime in 1996 and finally hit the screens as a drama in 2005. As a drama, it had two seasons and a final movie, the second season was aired in 2007 and the final movie in 2008. Very popular actors took part in this success throughout Asia as Mao Inoue, Jun Matsumoto, Shun Oguri, Shota Matsuda and others. Besides Japan, this drama had its adapted versions in South Korea, Taiwan, China, Philippines and the United States, in all countries set up a record audience.
Hana Yori Dango is the most expensive production in Asia until today. It's also the most profitable drama.
For the first time, Hana Yori Dango is going to be presented in a musical version from January 5th next year on stages in Tokyo, Fukuoka, Nagoya and Osaka.
Nami is going to be part of the big cast of this musical, which will be the 14th musical of her career. She's going to play the role of Yuriko Asai, one of the main characters.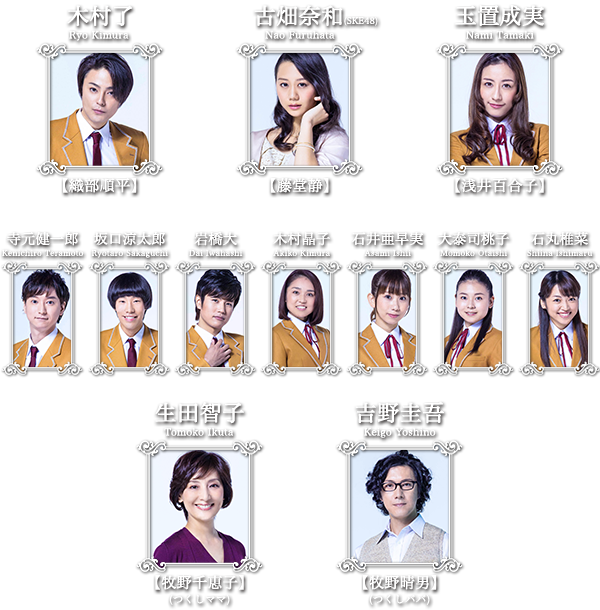 CAST
Yuya Matsushita [Tsukasa Domyouji]
Jin Shirasu [Rui Hanazawa]
Mackenyu [Sojiro Nishikado]
Ryuji Kamiyama [Akira Mimasaka]
Ririka Kato [Tsukushi Makino]
Ryo Kimura [Junpei Oribe]
Nao Furuhata –SKE48- [Yuki Matsuoka]
Nami Tamaki [Yuriko Asai]
Kenichiro Teramoto
Ryotaro Sakaguchi
Dai Iwahashi
Akiko Kimura
Asami Ishii
Momoko Otaishi
Shiina Ishimaru
Tomoko Ikuta [Chieko Makino]
Keigo Yoshino [Haruo Makino]

FECHAS / PERFORMANCES SCHEDULE
Tokyo
5 de enero ~ 24 de enero 2016 / January 5th to 24th 
(Theatre Creation) 
5/1 – 19:00
6/1 – 19:00
7/1 – 14:00, 19:00
8/1 – 14:00
9/1 – 13:00, 18:00
10/1 – 13:00
11/1 – 13:00
12/1 – DESCANSO / DAY OFF
13/1 – 14:00
14/1 – 14:00, 19:00
15/1 – 14:00
16/1 – 13:00, 18:00
17/1 – 13:00
18/1 – DESCANSO / DAY OFF
19/1 – 14:00, 19:00
20/1 – 14:00
21/1 – 14:00, 19:00
22/1 – 19:00
23/1 – 13:00, 18:00
24/1 – 13:00
Fukuoka
28 de enero 2016 / January 28th, 2016
(Fukuoka Sun Palace Hotel & Hall)
28/1 – 19:00
Nagoya
6 y 7 de febrero 2016 / February 6th and 7th, 2016 
(Aichi Prefecture Art Theater Great Hall)
6/2 – 16:00
7/2 – 13:00
Osaka
11 de febrero ~ 14 de febrero 2016 / February 11th to 14th, 2016
(Sankei Hall Breeze)
11/2 – 12:00
12/2 – 19:00
13/2 – 12:00, 17:00
14/2 – 12:00
STAFF
Guión / Script: Gô Aoki
Directora / Director: Hiromi Suzuki
Música / Music: Akimitsu Honma
Organizador / Organizer: Toho, Cube, Nelke Planning
Planificación y Cooperación / Planning Cooperation: Shueisha Margaret Editorial Department 
Web Oficial / Oficial HP: http://www.hanadan-m.com/ 

Traducción /

Translation

: Nami Tamaki Spain