Shining Star ☆忘れないから☆ cumple 13 años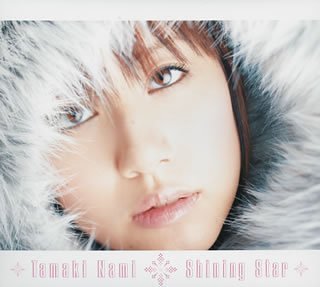 Shining Star ☆忘れないから☆ es el 4º single de Nami y se publicó el 28 de enero de 2004, hace hoy 13 años. La canción principal incluye una muestra de la melodía Twinkle, Twinkle, Little Star, una popular canción de cuna de origen inglés. Incluyó dos canciones de acoplamiento (b-sides), 悲しみのバレンタイン y High School Queen, esta última es la versión en japonés de la canción Teenage Supertar, con la letra original en inglés por la cantante sueca Kim Liam. Es una canción reversionada a numerosos idiomas, como el español, el portugués o el polaco entre otros. La versión más popular de esta canción en español es Boba Niña Nice, interpretada por la cantante mexicana Belinda. El single logró la posición #9 de las listas de ventas de Oricon. La canción principal fue incluida en el primer álbum de estudio de Nami, Greeting.
Shining Star ☆忘れないから☆ is Nami's 4th single. The A-side samples the melody of Twinkle Twinkle Little Star. Also, the song High School Queen is a cover of Kim Lian's song Teenage Superstar. The title song was used as the ending theme song for ANB's Matthew's Best Hit TV. The single reached #9 on the Oricon chart, where it charted for six weeks. It was released on January 28th, 2004.
Tracklist
1. Shining Star ☆忘れないから☆
2. 悲しみのバレンタイン (Kanashimi no Valentine)
3. High School Queen
4. Shining Star ☆忘れないから☆ (Instrumental)