Tercer día de representaciones del musical "PSYCHEDELIC PAIN". Lady Pandora posa con sus "señoras oscuras".
Musical stage "PSYCHEDELIC PAIN" has completed its third day with one more performance today. Photo: Nami poses with her "darkness ladies".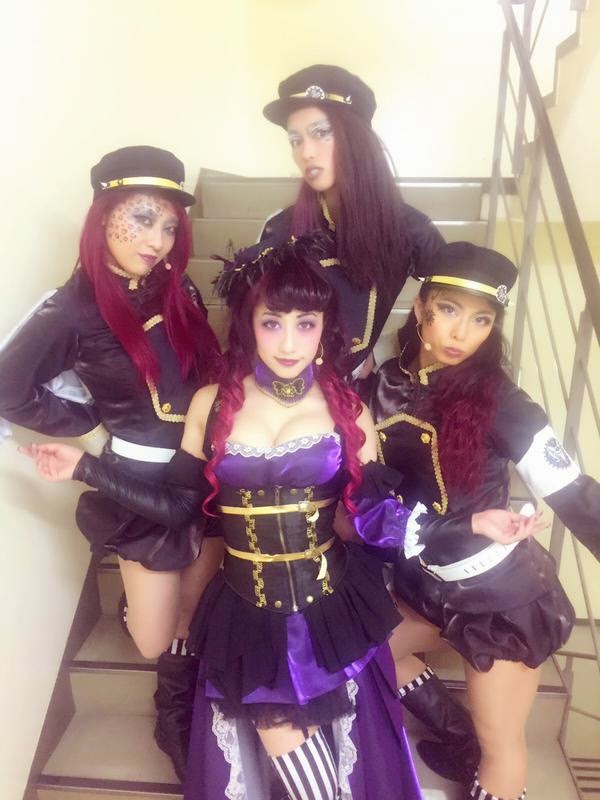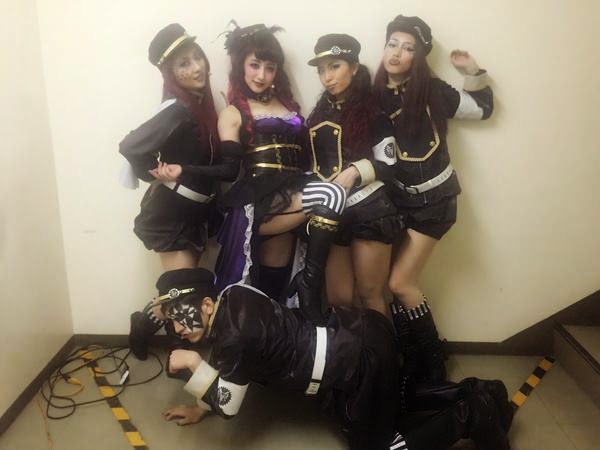 Además, dos de los bailarines de Nami, Yuichimen y Kyon, han asistido hoy a verla en la representación del musical.
Also, Nami's dancers Yuichimen and Kyon have attended the performance of today.