もしも願いが・・・ turns 12 years old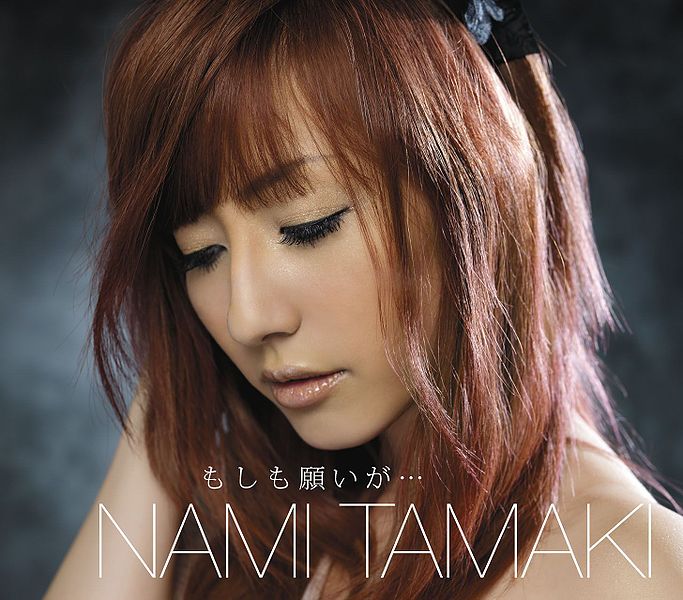 もしも願いが・・・ (Moshimo Negai ga…) is Nami's 18th single. The single was released in three different versions: a limited CD+Calendar edition, a limited CD+DVD edition, and a regular CD only edition. Both limited editions come with the same CD tracklisting. The first limited one comes with a 2010 desktop calendar, while the second one comes with a DVD of the title song's PV. The regular edition comes with a bonus track, MAGIC. The B-side available on all editions was produced by ET-KING. The title song was used as the image song for the Wii game Valhalla Knights: Eldar Saga. It was released on 14th October, 2009.
---
もしも願いが・・・ (Moshimo negai ga…) es el 18º single de Nami y se publicó el 14 de octubre de 2009, hace hoy 12 años. Este fue su tercer lanzamiento bajo la discográfica Universal Music Japan. Se publicó en 3 ediciones diferentes: CD + Calendario 2010, CD+DVD y CD único. En el DVD se incluyó el vídeo musical de la canción, y en la edición de solo CD una canción extra, MAGIC, mientras que en las 3 ediciones se incluyeron la primera canción de acoplamiento, 好きやで~愛しい人へ~, producida por el grupo ET-KING. La canción principal fue utilizada como tema de imagen del videojuego Valhalla Knights: Eldar Saga, de la Wii.
Tracklist
1. もしも願いが…
2. 好きやで~愛しい人へ~
3. MAGIC
4. もしも願いが… (Instrumental)