大胆にいきましょう ↑Heart&Soul↑ turns 17 years old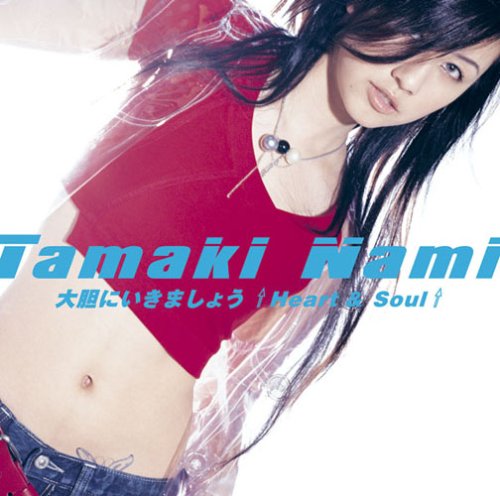 大胆にいきましょう ↑Heart&Soul↑ is the 5th single released by Nami. The limited first pressing grants a Nami special picture CD label. The title song is a Japanese-language cover of Swedish pop group A*Teens' 2003 single A Perfect Match. The title song was also used as a Skylark Holdings CM theme song. The single reached #12 on the Oricon chart, where it charted for six weeks. It was released on July 14, 2004, 17 years ago today!
---
大胆にいきましょう ↑Heart&Soul↑ es el quinto single de Nami y se publicó el 14 de julio de 2004, hace hoy 17 años, cuando Nami también tenía 16 años. La canción principal es la versión en japonés de la canción original en inglés A Perfect Match, interpretada por el grupo sueco A*Teens en el año 2003. El vídeo musical se grabó en la ciudad de Los Angeles, en California, rodeada de bailarinas de la ciudad. La coreografía la creó el famoso coreógrafo Travis Pane, quien fue también coreógrafo de Michael Jackson. Existen dos versiones del vídeo musical, en una de ellas Travis Pane deja un mensaje para Nami y también podemos verla ensayando el baile de la canción con él. Esta es la canción veraniega más popular de la carrera de Nami y también una de las más aclamada. Los canciones de acoplamiento del single son Distance y Special Birthday, tanto 大胆にいきましょう ↑Heart&Soul↑ como Distance, se incluyeron el segundo álbum de estudio de Nami, Make Progress.
Tracklist
1. 大胆にいきましょう ↑Heart&Soul↑
2. Distance
3. Special Birthday
4. 大胆にいきましょう ↑Heart&Soul↑ (Instrumental)