思い出になるの? turns 11 years old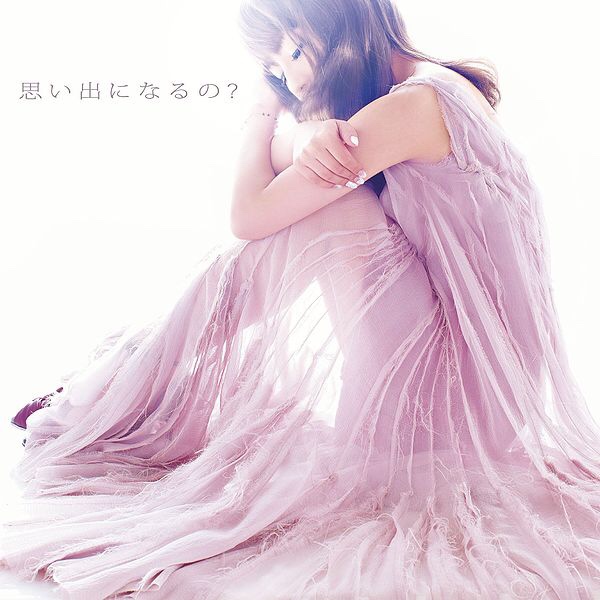 思い出になるの? (Omoide ni naru no?) is the 19th single released by Nami, and the first released under the moniker nami. 楽園 (Rakuen) is a cover of the 2000 Hirai Ken song of the same name. The single was released a week before the release her first album under Universal Music, STEP. It's PV was released on the album DVD counterpart STEP DVD. The jacket is characteristic, as Nami only partially shows her face. It was a new way of promoting her from her former label Universal Music Japan. It was released on February 17th, 2010. A decade already!
---
思い出になるの? (Omoide ni naru no?) es el 19º single de Nami y se publicó el 17 de febrero de 2010, hace hoy 11 años. Este fue un single especial de Nami, ya que se publicó bajo el nombre artístico de nami y ella solo aparecía un segundo en todo el vídeo musical oficial. Además, se publicó en el DVD del álbum STEP un nuevo vídeo musical en el que Nami cobra más protagonismo y presencia. La portada también es característica, ya que Nami no muestra del todo su rostro. Fue una nueva forma de promoción de su entonces discográfica Universal Music Japan. Una de las canciones de acoplamiento (b-side), 楽園 (Rakuen), es una cover de la canción original de Ken Hirai. 思い出になるの? fue incluida en su quinto álbum de estudio, STEP.
Tracklist
1. 思い出になるの?
2. 愛しさのゆくえ
3. 楽園