¡FELIZ CUMPLEAÑOS, NAMI-CHAN! ¡Es 1 de junio otra vez!🎉👏
Hoy es un día muy especial para todos los fans de Nami, que celebramos con ella su cumpleaños. No importa en qué parte del mundo estemos, ¡este día es el más importante para ella y para nosotros!
Así que, ahora y para siempre, Nami-chan, te deseamos otro año más de éxito, 31 años llenos de felicidad, música y sonrisas. Este año y siempre, ¡no dejes de sonreír!😚☺️
¡No olvidéis desear a Nami un feliz cumpleaños en sus redes sociales!👇
Twitter: http://twitter.com/NamiTamaki0601
Instagram: http://instagram.com/nm_tmk/
¡TE QUEREMOS Y SIEMPRE TE QUERREMOS, NAMI! Eres nuestro precioso tesoro❤️😘
---
HAPPY BIRTHDAY, NAMI-CHAN! It's June 1st again!🎉👏
Today is a very special day for all Nami fans, who celebrate her birthday with her. No matter what part of the world we are, this day is the most important for her and for us!
So, now and forever, Nami-chan, we wish you another year of success, 31 years full of happiness, music and smiles. This year and always, KEEP SMILING AND BE HAPPY!😚☺️
Don't forget to wish Nami a happy birthday on her SNS!👇
Twitter: http://twitter.com/NamiTamaki0601
Instagram: http://instagram.com/nm_tmk/
WE LOVE YOU FOREVER, NAMI! You're our precious treasure❤️😘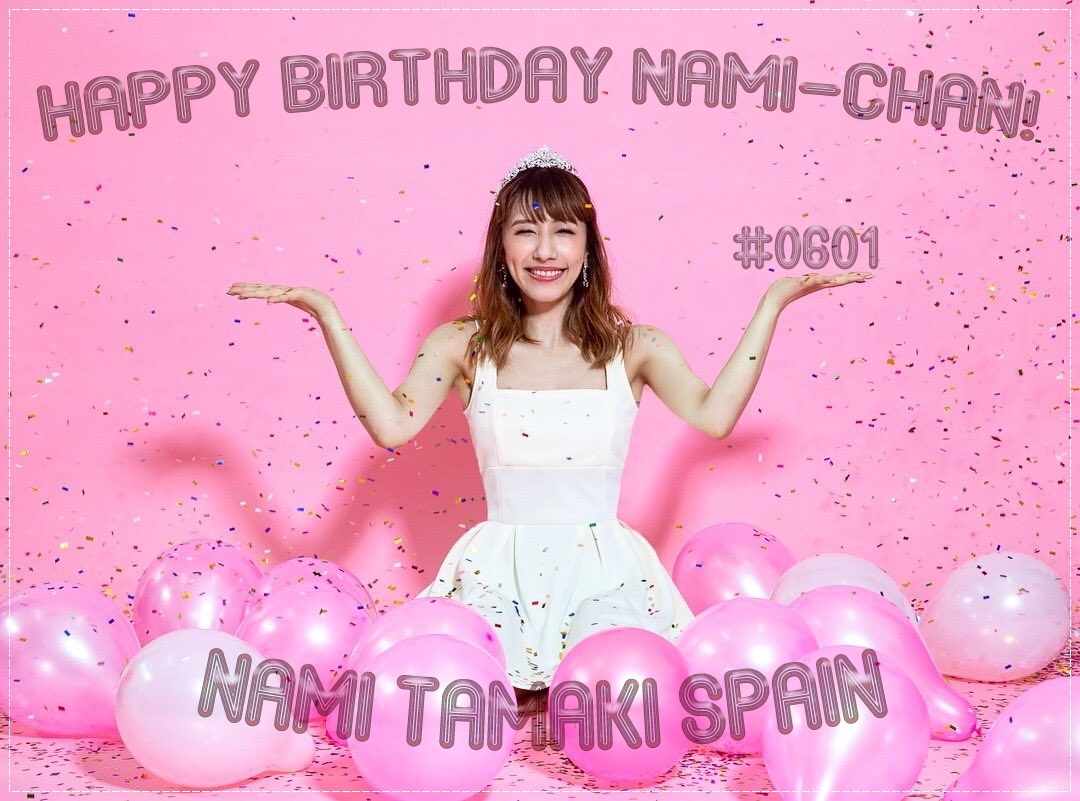 ---
P.S. Nami turned 31 years old gaming!😎🎮
P.D. Nami inició sus 31 años jugando videojuegos~😎🎮