¡Hoy es el 11º aniversario de Nami Tamaki Spain!
Como cada 13 de abril, ¡esta comunidad de fans celebra un año más con vosotros! ¡Es un orgullo decir que hemos estado juntos durante 11 años y que continuaremos juntos a lo largo de los años!
Muchas gracias por vuestro apoyo desde 2008, por favor, ¡seguid apoyando esta página y la carrera de Nami para siempre!
Esta comunidad representa a todos los fans de Nami alrededor del mundo, sigan o no esta página, así que ¡MANTENED VIVO EL FANDOM DE NAMI!
¡MUCHAS GRACIAS A TODOS!
---
It's Nami Tamaki Spain 11th anniversary!!
As every April 13, this fanpage celebrates one more year with you! It's a proud to say that we've been together for 11 years now and we'll continue together over the years!
Thank you so much for your support since 2008, please, keep supporting this page and Nami's career forever!
This community represents every Nami fan around the globe, following this page or not, so KEEP THE NAMI FANDOM ALIVE!
THANK YOU SO MUCH EVERYONE!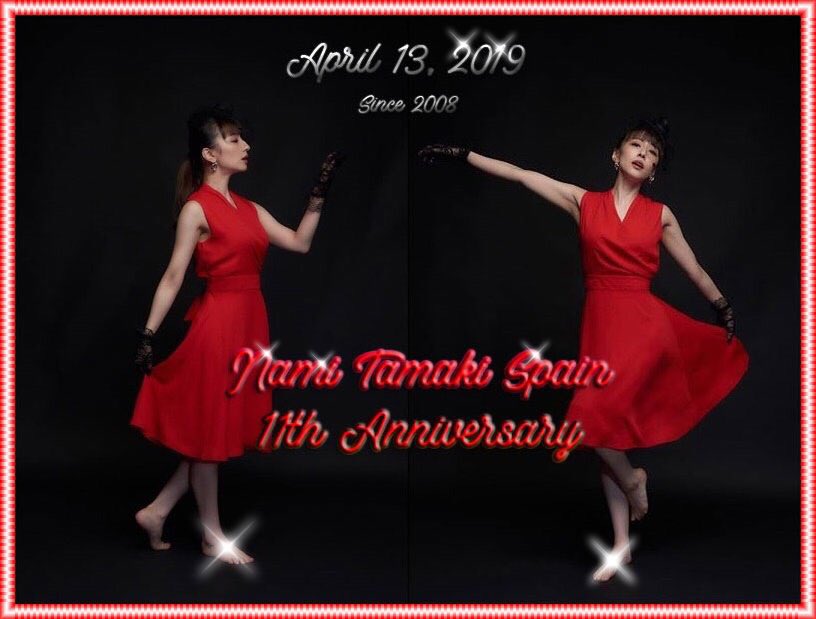 NAMI TAMAKI SPAIN®️
2008-2018