¡9 años apoyando juntos a Nami!🎉🎵
Comenzamos esta modesta aventura de fans en un discreto fotolog ( http://fotolog.com/nami_world ) el 6 de abril de 2008, pero unos días después, el 13 de abril de 2008, abrimos un improvisto foro en español ( http://namitamaki.forospanish.com/ : ahora inactivo)
Al principio, éramos una familia mu pequeña con solo fans hispanohablantes, pero poco a poco fuimos creciendo hasta ser una gran familia con fans de todo el mundo, ¡sobre todo de Europa y América! Por esta razón, nos convertimos en una página bilingüe (español-inglés) y en 2010 nos expandimos a más público con más redes sociales como nuestro actual fanblog: http://namitamakisp.wordpress.com/, y nuestra cuenta en Twitter: http://twitter.com/Nami_Spain. En abril de 2011 también llegamos a Facebook: http://facebook.com/NamiTamakiSpain. Finalmente, en otoño de 2015 también nos unimos a Instagram: http://instagram.com/namitamakispain
¡Somos la primera y única fuente bilingüe de Nami Tamaki!
Hoy día, ¡somos la única página de fans de Nami en Occidente!
Después de 9 años, seguimos trabajando a diario para ofreceros las últimas noticias y vida diaria de Nami, fotos, música, vídeos, etc…
¡MUCHAS GRACIAS A TODOS por hacer esto posible! Vuestro apoyo a Nami y vuestro seguimiento a nuestra web nos dan la fuerza y motivación necesarias para no rendirnos nunca.
Por encima de todo, estamos aquí por NAMI TAMAKI, sin ella, ¡Nami Tamaki Spain no existiría!
¡GRACIAS NAMI-CHAN! ¡GRACIAS A TODOS LOS FANS!
13.04.2008 ~ 13.04.2017🎂
9 años y sumando~♥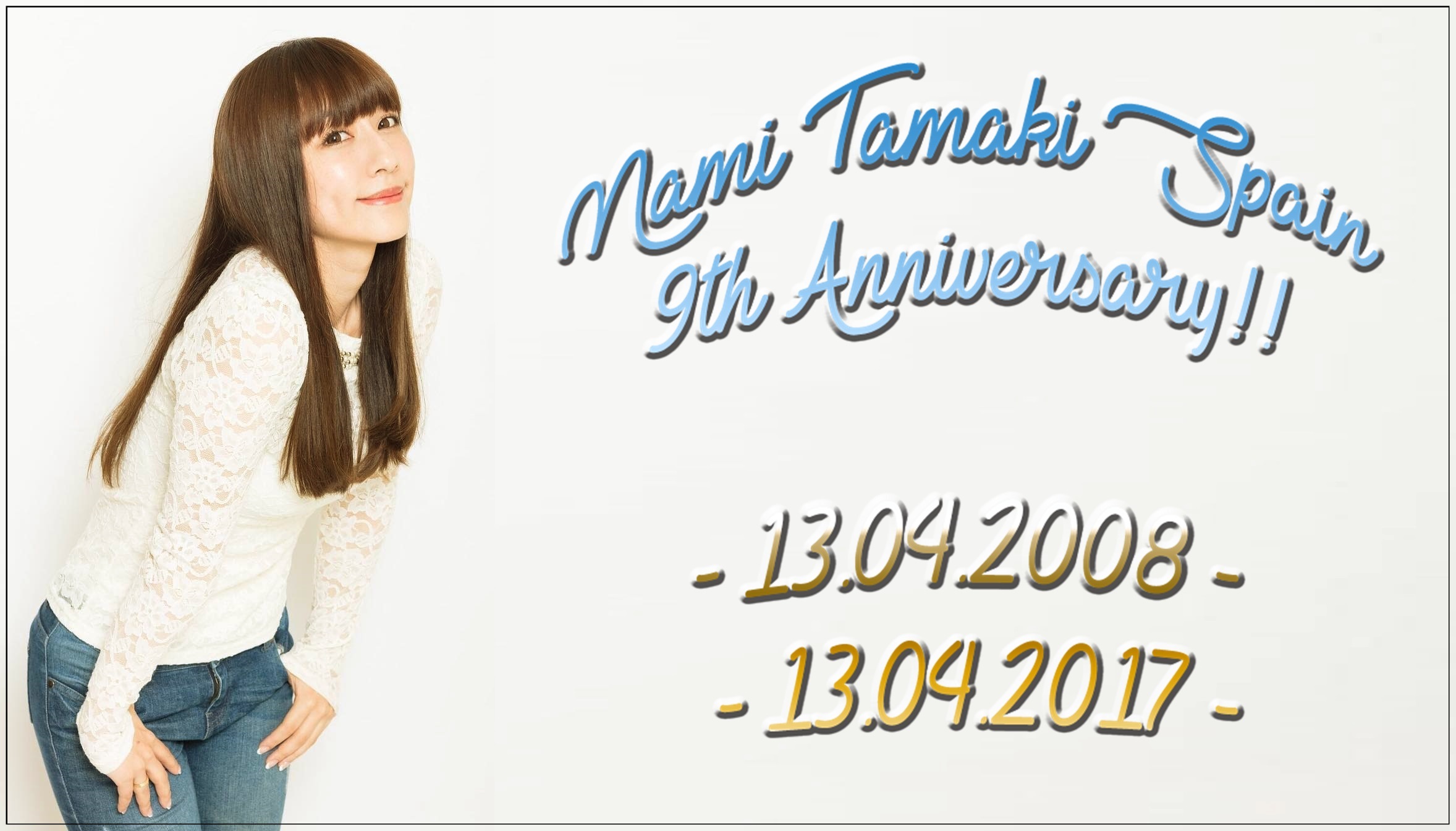 9 years supporting Nami-chan together!!🎉🎵
We started a modest fan adventure through an unexpected photoblog ( http://fotolog.com/nami_world ) on April 6th, 2008, but a few days later, on April 13th, 2008, an also unexpected Spanish forum was opened to all Nami fans! ( http://namitamaki.forospanish.com/ : now inactive)
At the beginning, we were a very little family with only Spanish-speakers fans, but little by little we became a huge family with fans around the world, mostly Europe and America! For this reason, we became a bilingual source (Spanish-English) and in 2010 we increased our SNS with a blog fansite ( http://namitamakisp.wordpress.com/ ) and a Twitter account ( http://twitter.com/Nami_Spain ). In April 2011, we arrived to Facebook ( http://facebook.com/NamiTamakiSpain )! Finally, we joined Instagram in fall 2015: http://instagram.com/namitamakispain
We are the first and only Nami Tamaki bilingual source!
Nowadays, we are the only Nami Tamaki fansite in the West!
After 9 years, we still work day by day for provide you with all Nami news and her daily life, photos, music, videos, etc…
THANK YOU SO MUCH to EVERYONE for making this possible!! Your support to Nami and your support to our pages give us strong and motivation to never give up.
Above all, we are here because of NAMI TAMAKI, without her, Nami Tamaki Spain would not exist!
THANK YOU NAMI-CHAN, THANK YOU ALL NAMI FANS!!
13.04.2008 ~ 13.04.2017🎂
9 years and counting~!♥