Aquí está la genial noticia que estaba por llegar: ¡Nami volverá a actuar en el extranjero!
Nami actuará en el 「China Joy Live -China Joy Music Festival-」 que se celebrará en Shangai, China, el próximo 29 de julio.
「China Joy」 es el show de videojuegos más grande de China, visitado por más de 300.000 personas. Este verano se han invitado a 8 artistas japoneses para celebrar el 15º aniversario de este evento.
Esta es la primera actuación de Nami en el extranjero desde el año 2013.
Here is the nice announcement that was to come: Nami will perform overseas again!
Nami will perform at 「China Joy Live -China Joy Music Festival-」 , which will be held in Shanghai, China, on July 29th.
「China Joy」 is the largest game show in China, over 300,000 people has attended it this summer. This year, 8 Japanese artists have been invited to celebrate the 15th anniversary of this event.
This is Nami's first performance overseas since 2013.
「China Joy Live -China Joy Music Festival-」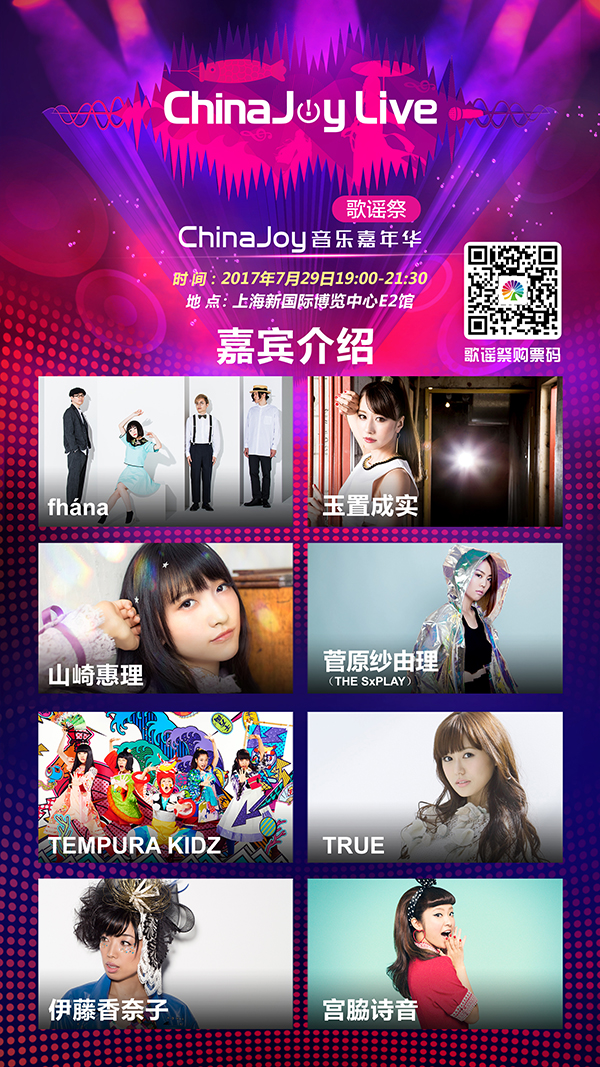 Fecha / Date
29/07/2017

Lugar / Venue
Shanghai New International Expo Center -E2 building- (Shanghai, China)

Hora / Time
19:00 ~ 21:30

Artistas / Artists
fhána
Nami Tamaki
Erii Yamazaki
THE SxPLAY
TEMPURA KIDZ
TRUE
Kanako Itô
Shion Miyawaki