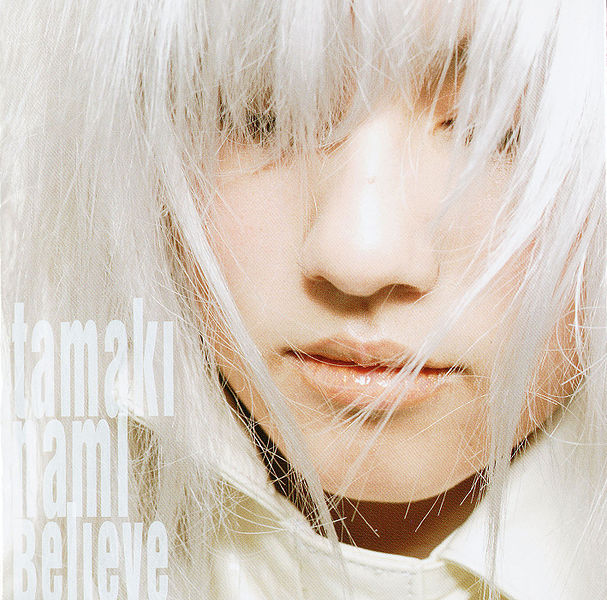 Believe es el single debut de Nami y se publicó el 23 de abril de 2003, ¡hoy hace 16 años que comenzó la carrera de Nami como artista! Es su canción más famosa, el single que más copias ha vendido y el tema más popular de las series Gundam: Believe se utilizó como tema de opening del anime Mobile Suit Gundam SEED. Se posicionó en el TOP 5 de las listas de ventas con más de 200,000 copias vendidas, estuvo en las listas de Oricon durante 24 semanas. Dado a la popularidad de Believe y de las series Gundam, una versión remix del single se puso a la venta un mes después. El DVD general de Believe se publicó en noviembre de 2003 con el PV del mismo, una versión diferente, un making of y los dos spots publicitarios que se emitieron para promocionar el single. Los b-sides de este single fueron las canciones Complete y Can you feel my love. Tanto Believe como Complete se incluyeron en su primer álbum de estudio, Greeting.
---
Believe is the first single released by Nami on April 23, 2003. It was 16 years ago today and she was only 14 years old! The title song was used as an opening theme song for TBS' anime Mobile Suit Gundam SEED. The single reached #5 on the Oricon chart, where it charted for 24 weeks and sold 194,167 copies.
Due to the popularity of Believe and the Gundam SEED series, a remix version of the original single was released one month later. The remix single reached #19 on the Oricon chart, where it charted for six weeks and sold 28,344 copies.
Believe DVD is both the first DVD single and overall DVD released by Nami. It includes the original PV, its making of, a new version of the PV, and the two CM spots used to promote the single. The DVD reached #14 on the Oricon chart, where it charted for four weeks.
Tracklist
1. Believe
2. Complete
3. Can you feel my love
4. Believe (Instrumental)