Happy birthday, Nami-chan! You're 32 today!
There's nothing better than celebrating the beginning of June like this. We hope you will enjoy a day full of joy and smiles, keeping the social distance and taking good care of yourself and everyone around you.
Thank you for your joyful spirit, your laughter, your spontaneity, your kindness, your charisma, your versatility. Thank you for your voice, your music, your songs and for so many years of bright light in your smiles.
We wish you a life full of health, happiness, love, passion and music. Thank you for your life. Thank you for everything!
Keep smiling and be happy, Nami-chan! We love you!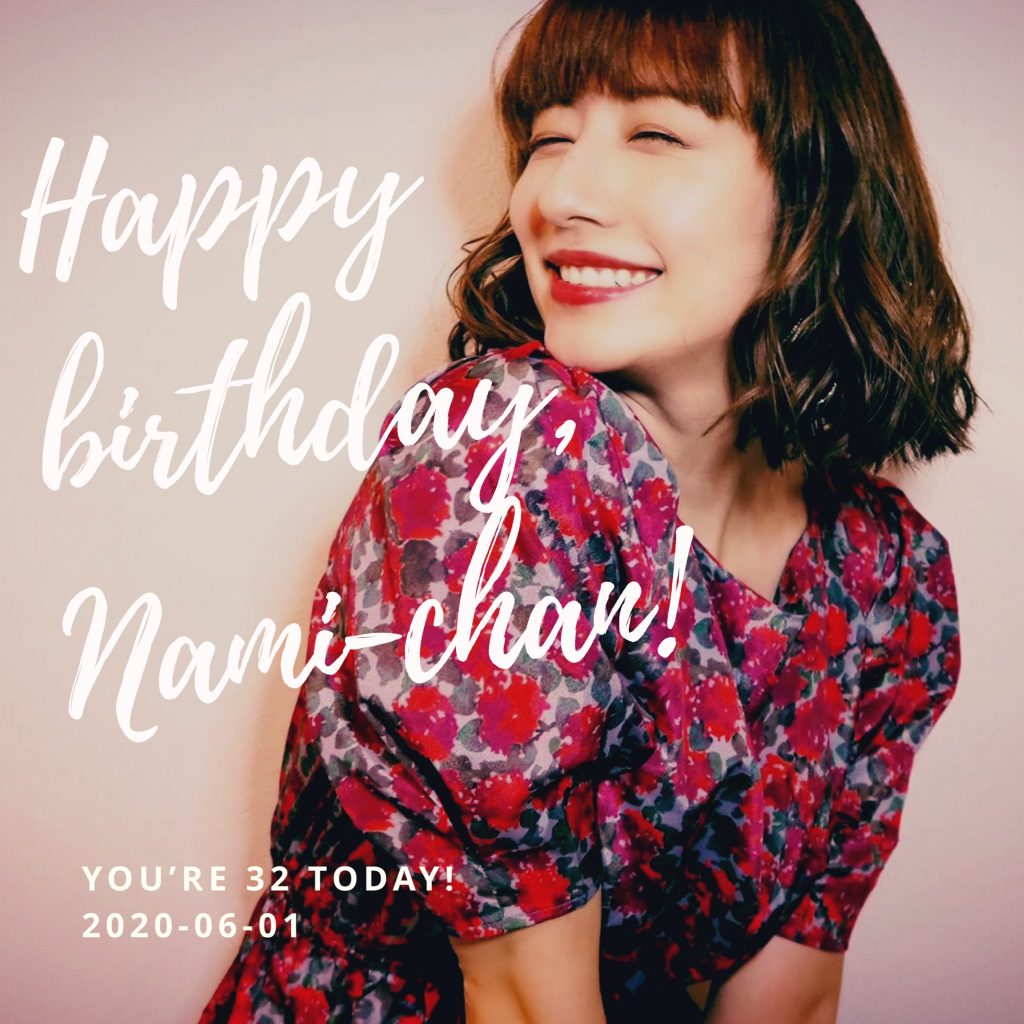 ---
¡Feliz cumpleaños, Nami-chan! ¡Hoy cumples 32!
No hay nada mejor que celebrar el comienzo del mes de junio así. Esperamos que tengas un día lleno de alegrías y sonrisas, manteniendo la distancia social y cuidando mucho de ti misma y de todos a tu alrededor.
Gracias por tu espíritu alegre, tus risas, tu espontaneidad, tu bondad, tu carisma, tu versatilidad. Gracias por tu voz, tu música, tus canciones y por tantos años de brillante luz en tus sonrisas.
Te deseamos una vida llena de salud, felicidad, amor, pasión y música. Gracias por tu vida. Gracias por todo. ¡Te adoramos!