Nami fue hospitalizada hace tres días para someterse a una cirugía por el problema de sinusitis que arrastraba desde hace años. Ya se está recuperando, guardando reposo y poco a poco volviendo al trabajo.
Nami was hospitalized three days ago to undergo surgery for the sinusitis problem that she was suffering for years. She's now recovering and returning to work gradually. 
Nami habló en su blog acerca de esta operación antes y después de la cirugía. La operación fue el pasado viernes día 12, al siguiente día le dieron el alta hospitalaria y aunque está guardando reposo, está volviendo a los ensayos para sus próximos eventos. Ha pedido disculpas por no poder dar el cien por cien debido a que su nariz todavía sangra y duele, sin embargo, ¡su sinusitis ha desaparecido! Recupérate muy pronto, Nami♥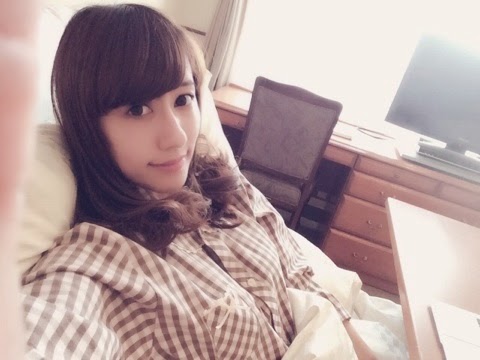 Puedes leer nuestra traducción del blog oficial de Nami,  publicado en nuestro blog anexo dedicado a las traducciones de su blog. Nami ha hablado sobre esta operación y de cómo se sentía antes y después de la cirugía, entre otros detalles.
Día 11 [Ingreso hospitalario, pre-operatorio] –>  http://namitamaki-iamme.blogspot.com.es/2014/09/11092014-operacion.html
Día 14 [Post-operatorio, reposo y vuelta al trabajo] –>  http://namitamaki-iamme.blogspot.com.es/2014/09/14092014-seguridad.html