The first collaborative event by 3 artists from the management company HIGHWAY STAR born in June‼️
Nami Tamaki (born June 1), Sayaka Sasaki (born June 19) and ChouCho (born June 21) will be held an Special Birthday Event on June 24
Please join us for this special birthday party at the venue or at home!

なみさやちょう-Special Birthday-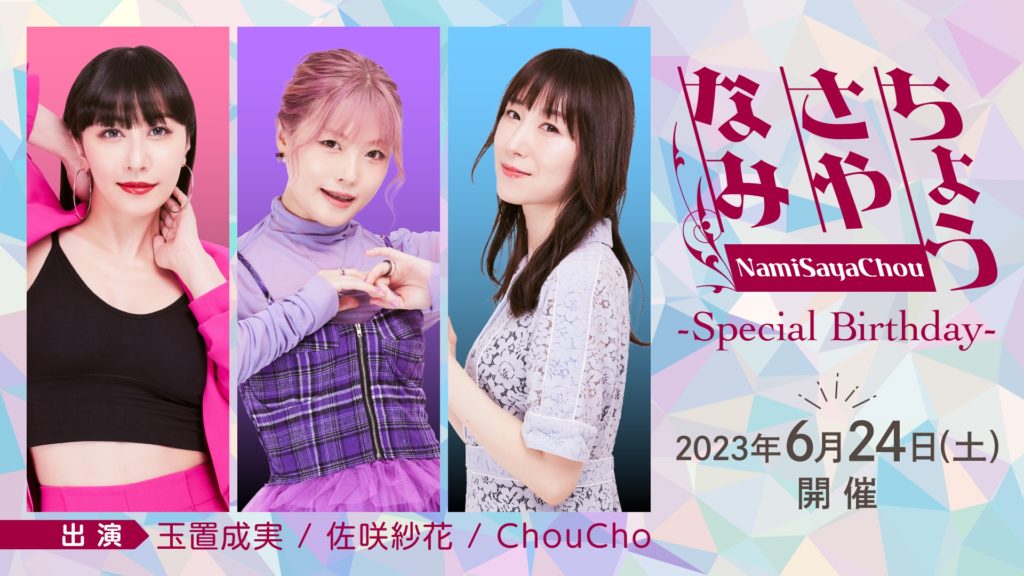 A long-awaited fan event featuring three artists born in June!
After the daytime performance, you will receive a special acrylic stand and can participate in an autograph session with all the performers.
In the evening, the joint birthday party will be broadcast live!
There will be a mini acoustic live performance with keyboard accompaniment in the second half.
▪️ARTISTS
Nami Tamaki / Sayaka Sasaki / ChouCho
▪️DATE
June 24, 2023
▪️VENUE
Toyama WALL&WALL (http://wallwall.tokyo/
▪️DAYTIME PERFORMANCE
—START 13:00
Live performance with a DJ at the venue!
All ticket purchasers will receive a special prize for coming to the event!
★Acrylic stand (set of 3)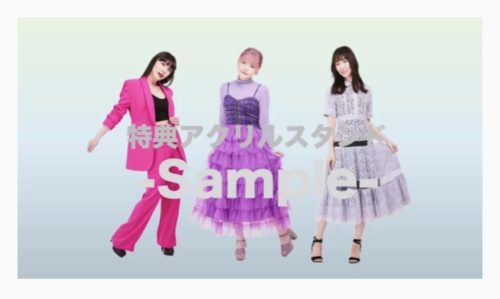 ★After the live performance, autograph session (with exclusive color paper)
▪️EVENING LIVE STREAMING
—START 19:30
Birthday Party Talk & Mini Acoustic Live
▪️ TICKETS
For venue performance: ¥10,500
For evening live streaming: ¥1,500
https://highwaystar-inc.zaiko.io/e/23namisayachou
Pre-sale of tickets has started! The advance tickets with benefits for the venue is available until May 8.
General sales start on May 13! Goods will be also available!