Actué como invitada en el live gravity el 25 de marzo,
¡fue todo un éxito!
¡Gracias a todos por venir!
Estoy muy agradecida con ellas desde que las conocí en mi primer musical 'Sweet Charity'.
He podido unirme por primera vez a ellas tres juntas: Nozomi Hayashi, Chie Oka y también Sylvia Grab.
Tienen una gran fuerza para cantar y bailar, son increíbles, aprendí mucho de ellas en los ensayos.
En la primera sesión coincidí con Sakiho Juri también como invitada.
Ella siempre fue muy amable y adorable.
Cada día me sorprende más.
Entre cinco personas cantamos la canción 'Big Spender' de Sweet Charity.
Es mi canción favorita, en ese momento me volví a sentir Charity (el papel que interpreté), como ha pasado ya mucho tiempo me hizo muy feliz cantarla.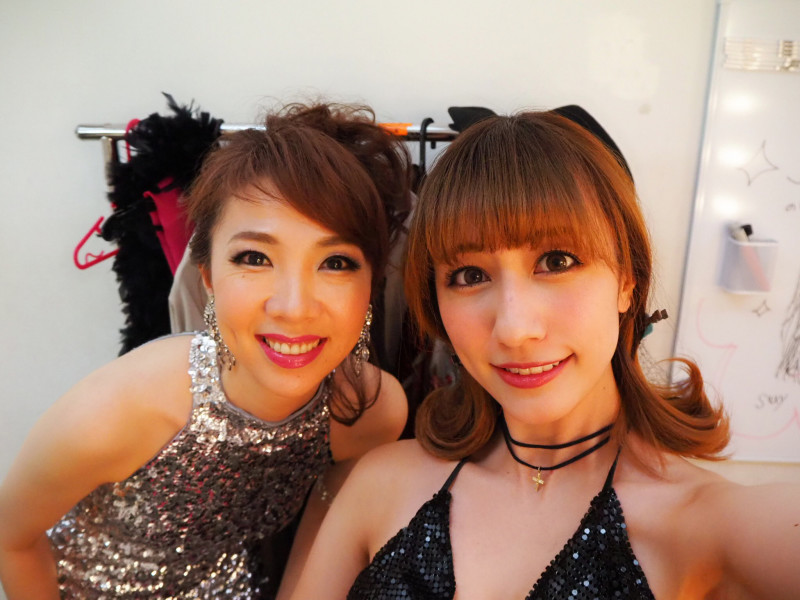 En la sesión de tarde, aunque se unió a nosotras a la hora de la comida, actué por primera vez junto a Eri Murakawa.
Durante los ensayos nos hicimos amigas y fue muy divertido elegir juntas el vestuario. ¡Y es muy linda!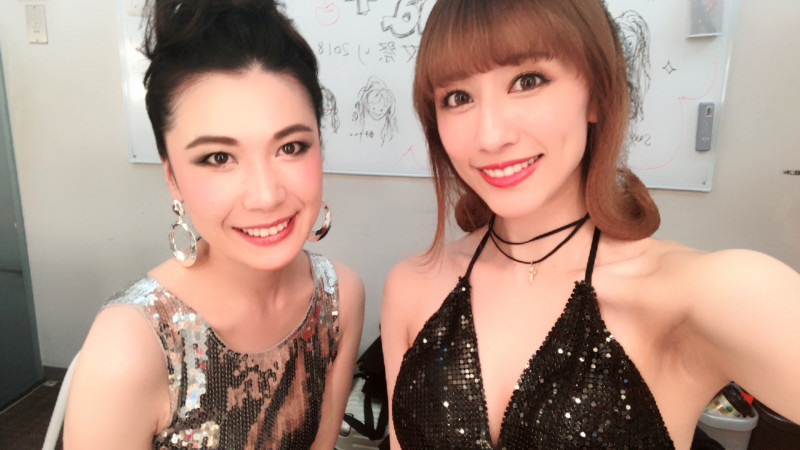 ¡Y Kyoko ha salido como invitada en todas las actuaciones!
Me conmovió su maravillosa voz.
Y agradezco mucho que me ayudara a elegir mi vestuario.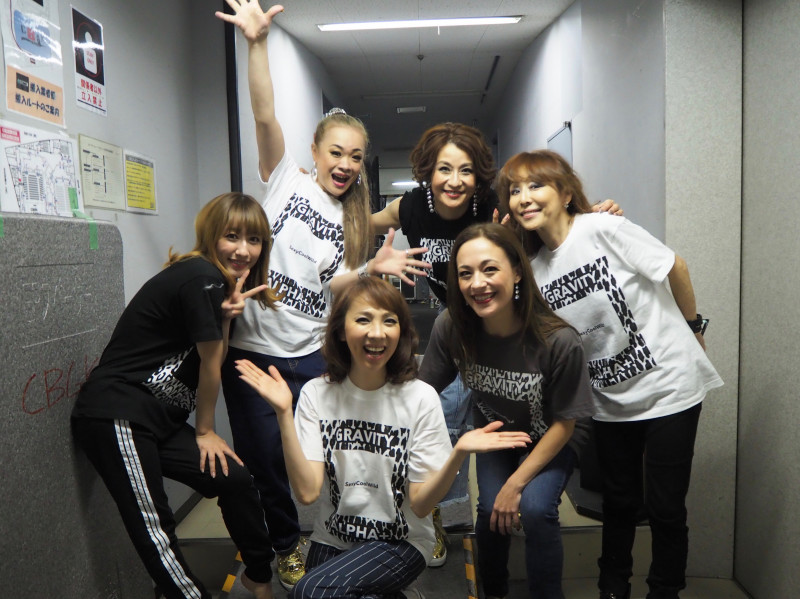 gravity:
Sylvia "Cool",
Nozomi "Wild",
Chie "Sexy",
gracias desde el fondo de mi corazón por invitarme.
¡¡Haré todo lo posible para poder unirme a vosotras otra vez!!
Los temas que cantamos:
Big Spender / Sweet Charity
50Shades / 50Shades!
Black Cat / Janet Jackson
Me puse por primera vez un traje de gato,
me cambié muy rápido y se me olvidó tomar una foto.
Además, ¡las tres componentes de 'little gravity' y también las bailarinas fueron increíbles y maravillosas!
Por otra parte, la banda musical también fue genial,
el equipo de vídeo que hizo unas fotos geniales,
el equipo de sonido que nos facilitó el cantar y escuchar a la perfección,
soy muy feliz de haber participado.
Fue un día lleno de una gratitud desbordante.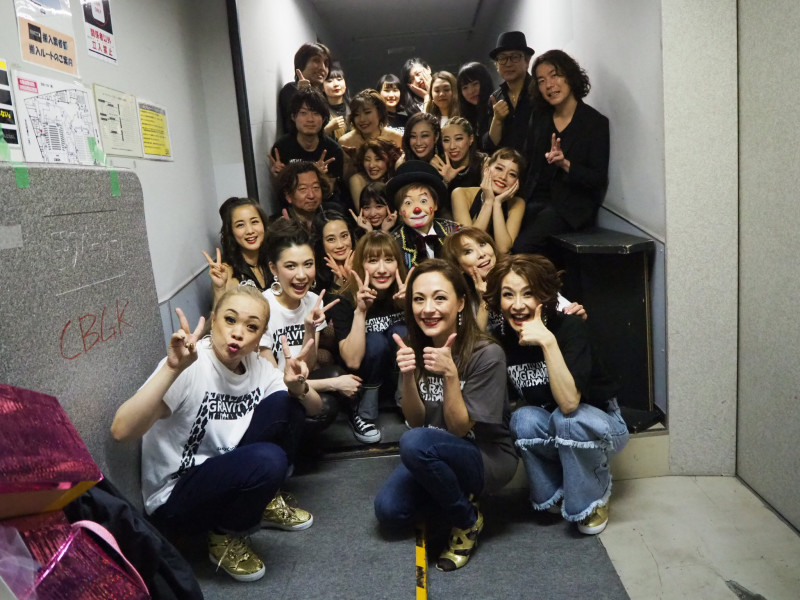 xoxo.
---
I performed as a guest in gravity live on March 25,
it was successfull!
Thank you all for coming!
I'm very grateful to them since I met them in my first musical 'Sweet Charity'.
I was able to join the 3 of them together for the first time: Nozomi Hayashi, Chie Oka and also Sylvia Grab.
They're powerful for singing and dancing, they're incredible, I learned a lot from them in the rehearsals.
In the first show I coincided with Sakiho Juro also as a guest.
She was always very kind and adorable.
She surprises me more every day.
Among five persons we sang the song 'Big Spender' from Sweet Charity.
It's my favorite song, at that moment I felt like Charity again (the role I played), as it was a long time ago, it made me very happy to singing it.
In the afternoon show, I performe for the first time with Eri Murakawa, although she joined us at lunchtime.
During the rehearsals, we became friends and it was very fun to choose the outfits together. And she's so cute!
Kyoko performed as a guest in all the performances!
I was touched by her wonderful voice.
I appreciate very much that she helped me to choose my outfit.
gravity members:
Sylvia "Cool",
Nozomi "Wild",
Chie "Sexy",
thank you from the bottom of my heart for inviting me.
I'll do my best to be able to join you again!!
The setlist:
Big Spender / Sweet Charity
50Shades / 50Shades!
Black Cat / Janet Jackson
I wore a cat suit for the first time,
I changed clothes very quickly and I forgot to take a picture.
Also, the three members of 'little gravity' and also the dancers were amazing and wonderful!
On the other hand, the band was great,
the video team that made some great pictures,
the sound team that made it easy for us to sing and listen perfectly,
I'm very happy to have joined it.
It was a day full of overflowing gratitude.
xoxo
Fuente / Source | https://ameblo.jp/tamakinami-blog/entry-12363652667.html
Traducción / Translation | Nami Tamaki Spain